When dreams
become reality !
You may have already dreamed about owning your own personalised cask of cognac ? At Bache-Gabrielsen we are driven by sharing our passion with as many people as we can. The PRIVATE cognac CASK programme is an immersive experience where you will participate at different stages in the production of your very own cognac, from it being transferred into your cask to the final reduction before it is bottled. 
At each stage you will be guided by our Cellar Master. Our explorative nature is something we have inherited from our founder Thomas Bache-Gabrielsen, which is why we are the first Cognac House to offer to shareone of its secrets with you. Passionate, curious or maybe just looking for a tailor-made experience ? Then the PRIVATE cognac CASK programme is made for you.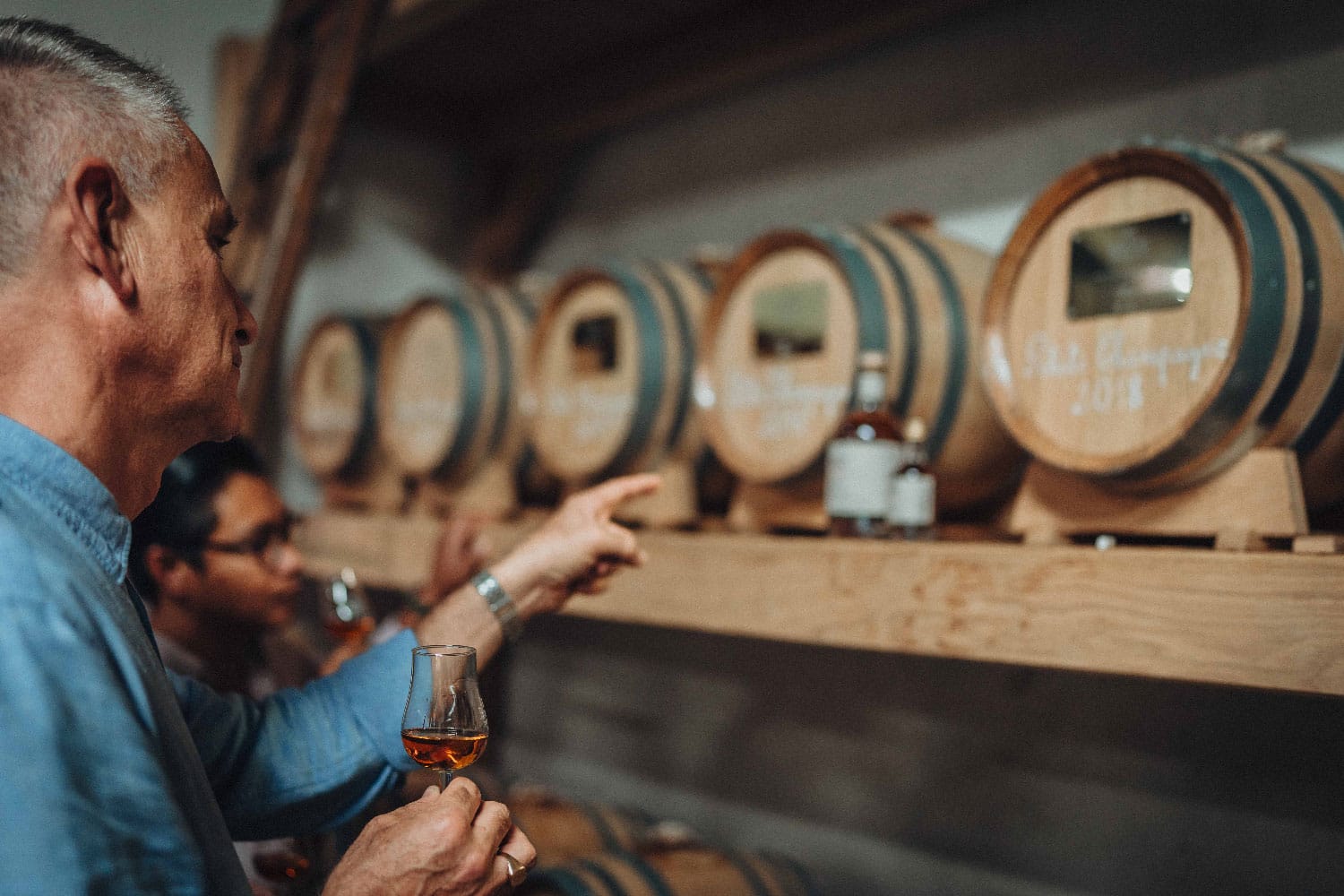 SELECTING YOUR EAU-DE-VIE
The choice of eaux-de-vie for your PRIVATE Cognac CASK will be from one of the 3 main growing areas from the Cognac AOC region : 
These rapidly maturing eaux-de-vie are fruity and generously round cognacs.  
Remarkably floral these eaux-de-vie will produce an Intense cognac.
Eaux-de-vie which are supple with a floral dominance  they will provide you with an elegant cognac that has great length on the palate.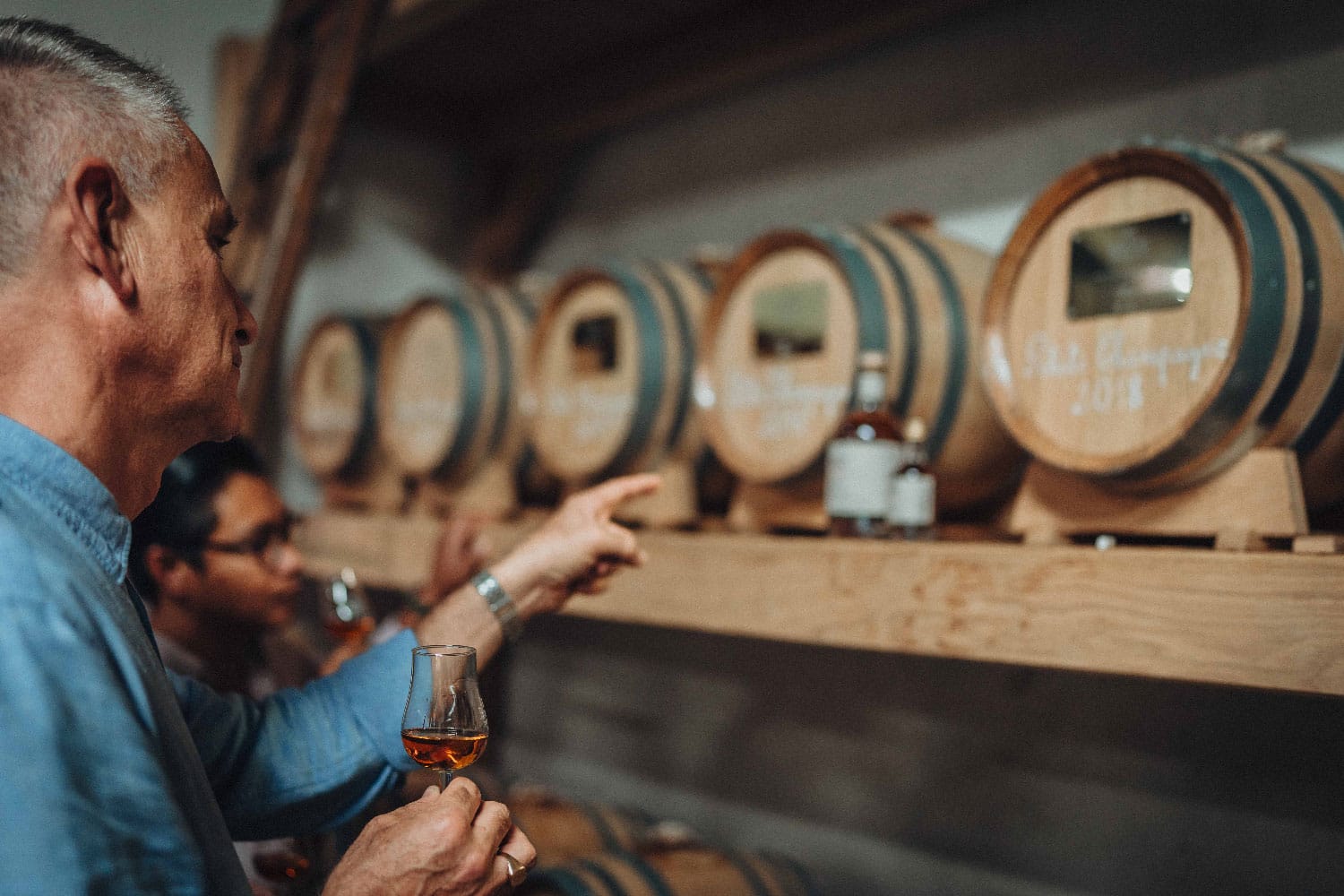 This is where the great story starts : that of your very own cognac. The eaux-de-vie from each different growing area is unique in its character and this is what defines the length of the ageing process… Each individual cask will express their potential thanks to a dedicated ageing period :
Fins Bois : 2 years

Petite Champagne : 4 years
Grande Champagne : 6 years
In addition : every year you will receive a sample of your cognac so that you can closely follow the evolution of your cognac during  the ageing process.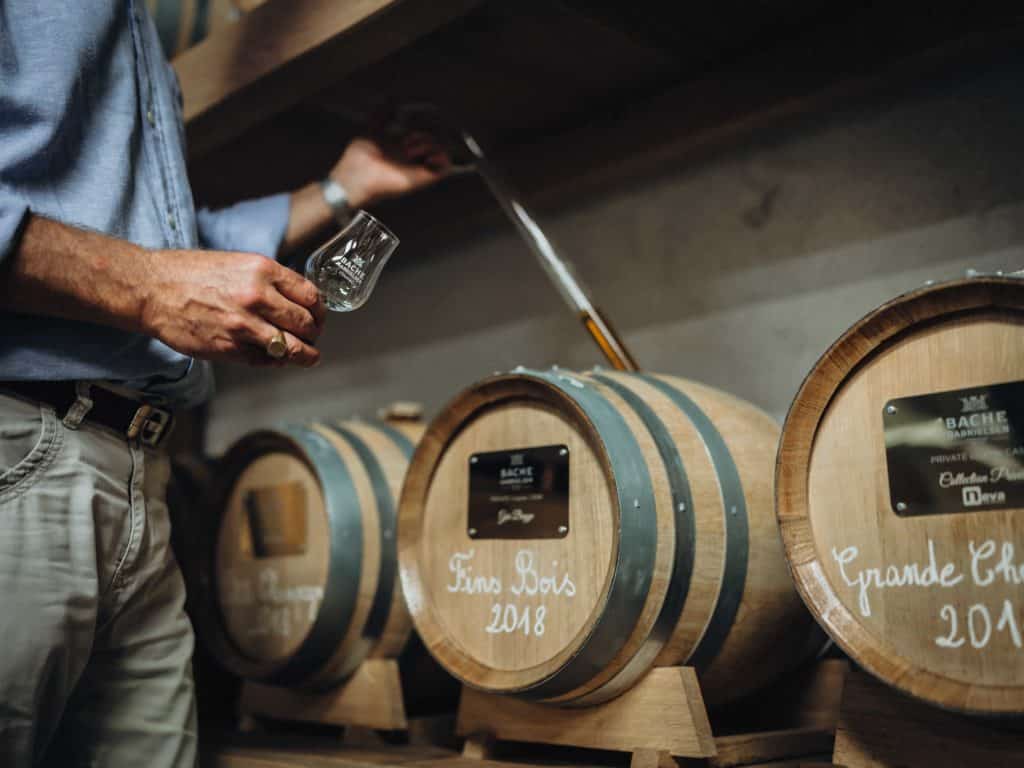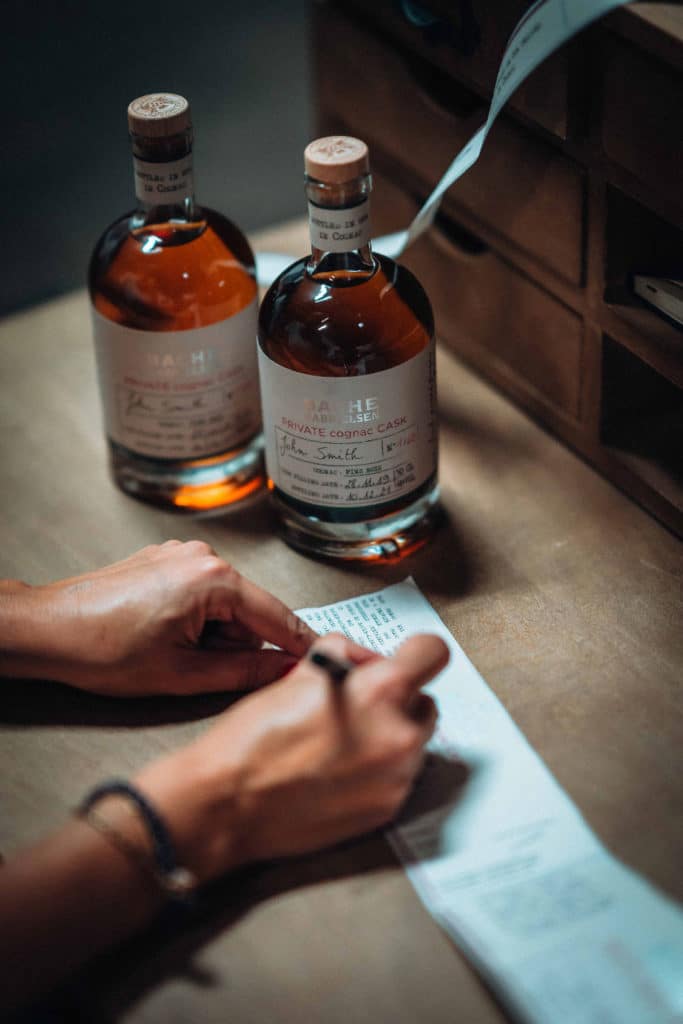 YOUR PERSONALISED BOTTLES
At maturity, each PRIVATE cognac CASK will give rise to a unique collection of about 50 bottles which will be personalised and labelled on site. Join us and participate in the bottling of your cognac !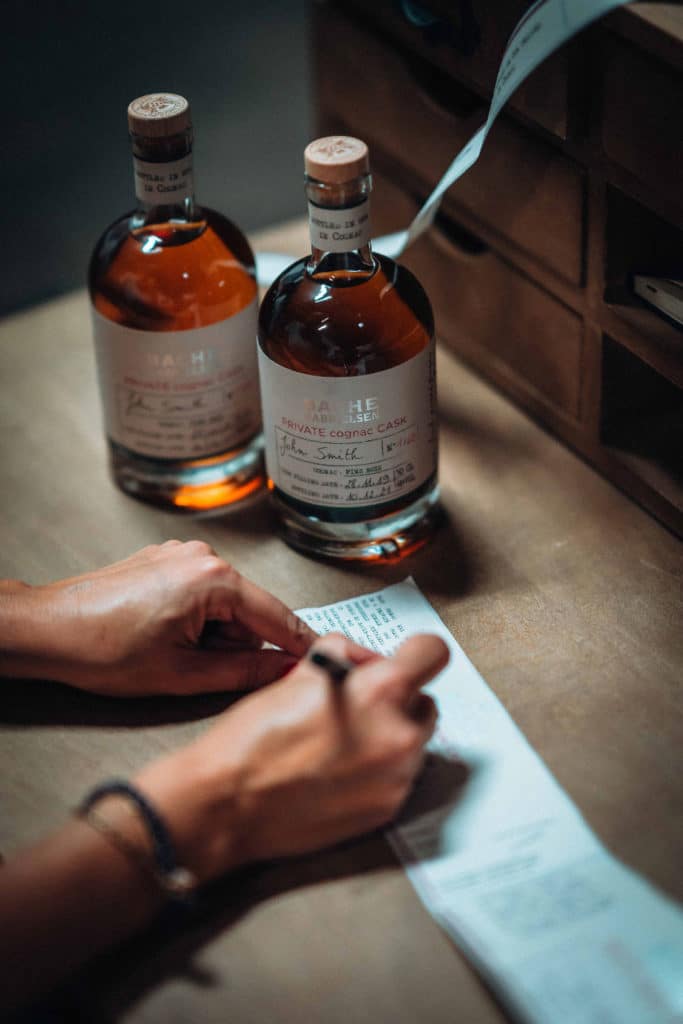 PRivate cognac cask : the ideal gift
For you ?
Passionate or neophyte,
discover the art of ageing !
For your loved one ?
Give a special and rare gift,
for birthday, for a newborn or retirement !
For your clients or your employees ?
Thank them with a prestigious gift
which they will remember forever !
A question about our PRIVATE cognac CASK programme ?