Welcome to
Bache-Gabrielsen !
Whether it's to taste our Collection of cognacs, to make a purchase in our Atelier Shop, to visit Maison Bache-Gabrielsen via an educational tour and a presentation of our tailor-made 
PRIVATE cognac CASK program or even just to say hello, you will always be welcomed by our team.
Bienvenue ! Welkommen ! Welcome !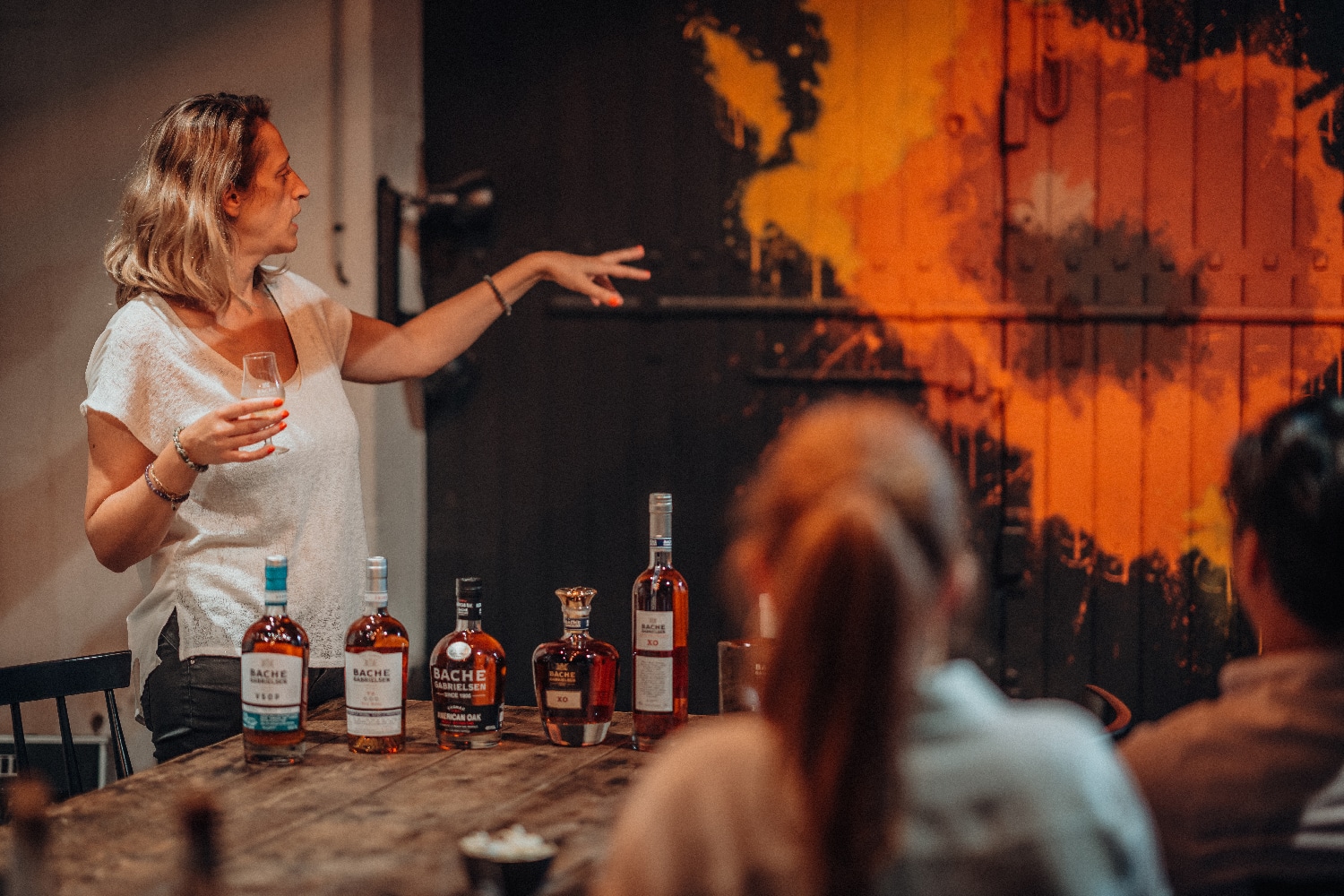 We offer an educational tour that starts with the History of the Maison, the story of its founders and its evolution up until today.
You can then follow us through our ageing cellar and try to catch a glimpse of the angels that watch upon the casks that carry our precious eaux-de-vie. A rare privilege, we invite you into our Paradise, a very secret place that contains the exceptional treasures and heritage of Maison Bache-Gabrielsen. Then back to earth… We finish with a tasting of our cognac Collection, available for purchase if you fall for one of our creations.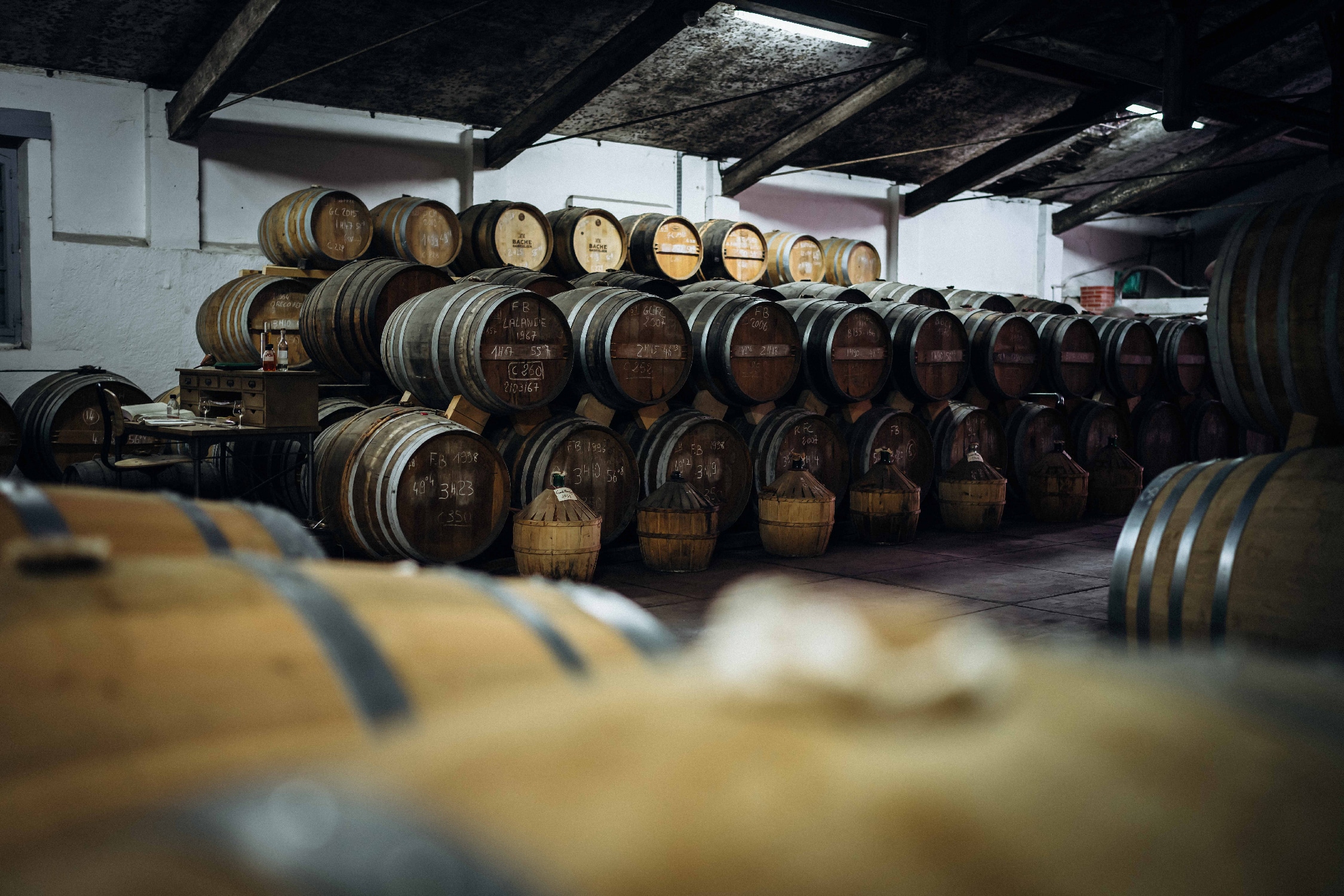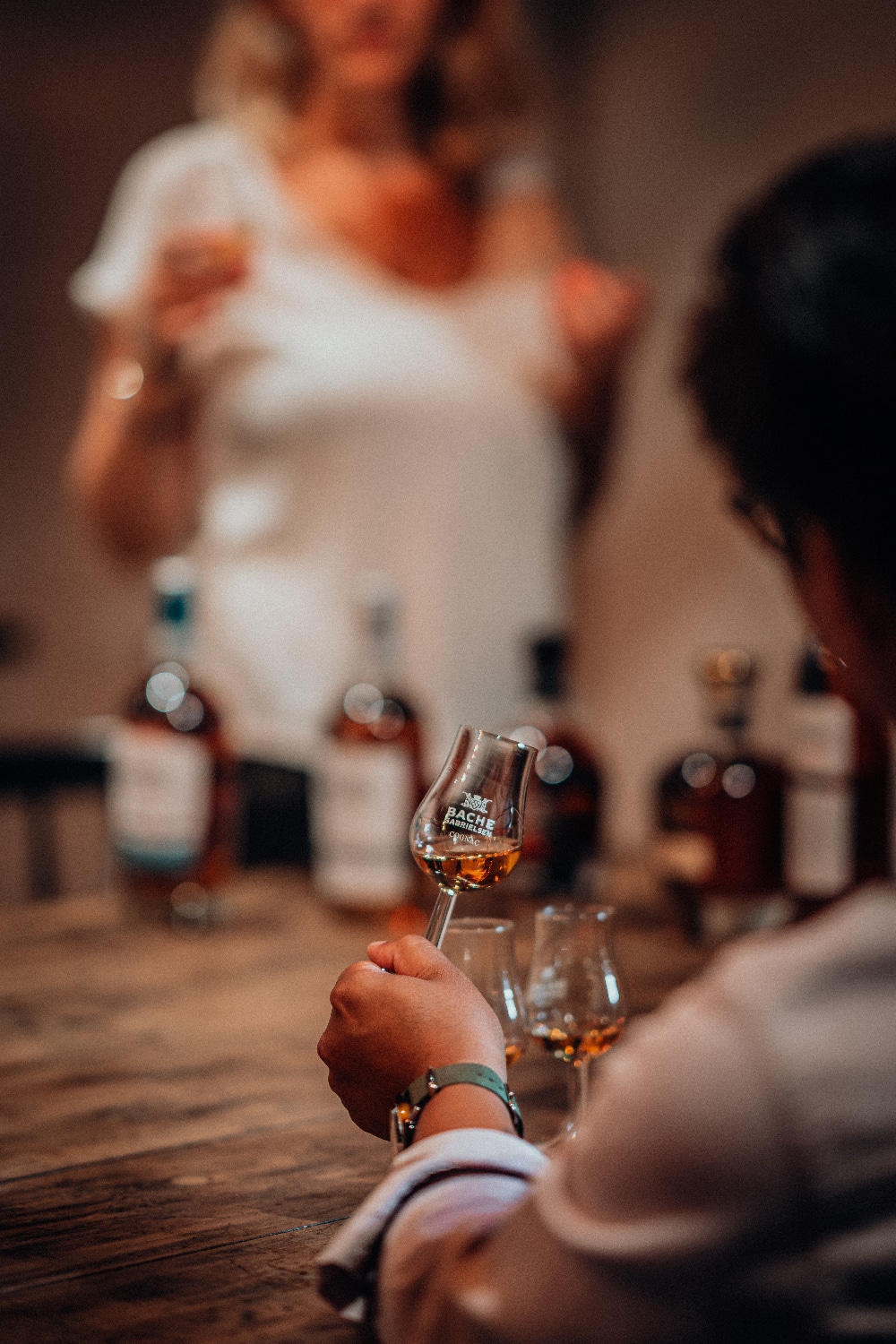 A tasting in our Atelier will allow you to take in the fragrances that fill this old part of the cellar, while discovering the flavours of our different blends. We will guide you throughout the different terroirs and their aromas and help you to find the cognac that tickles your taste buds.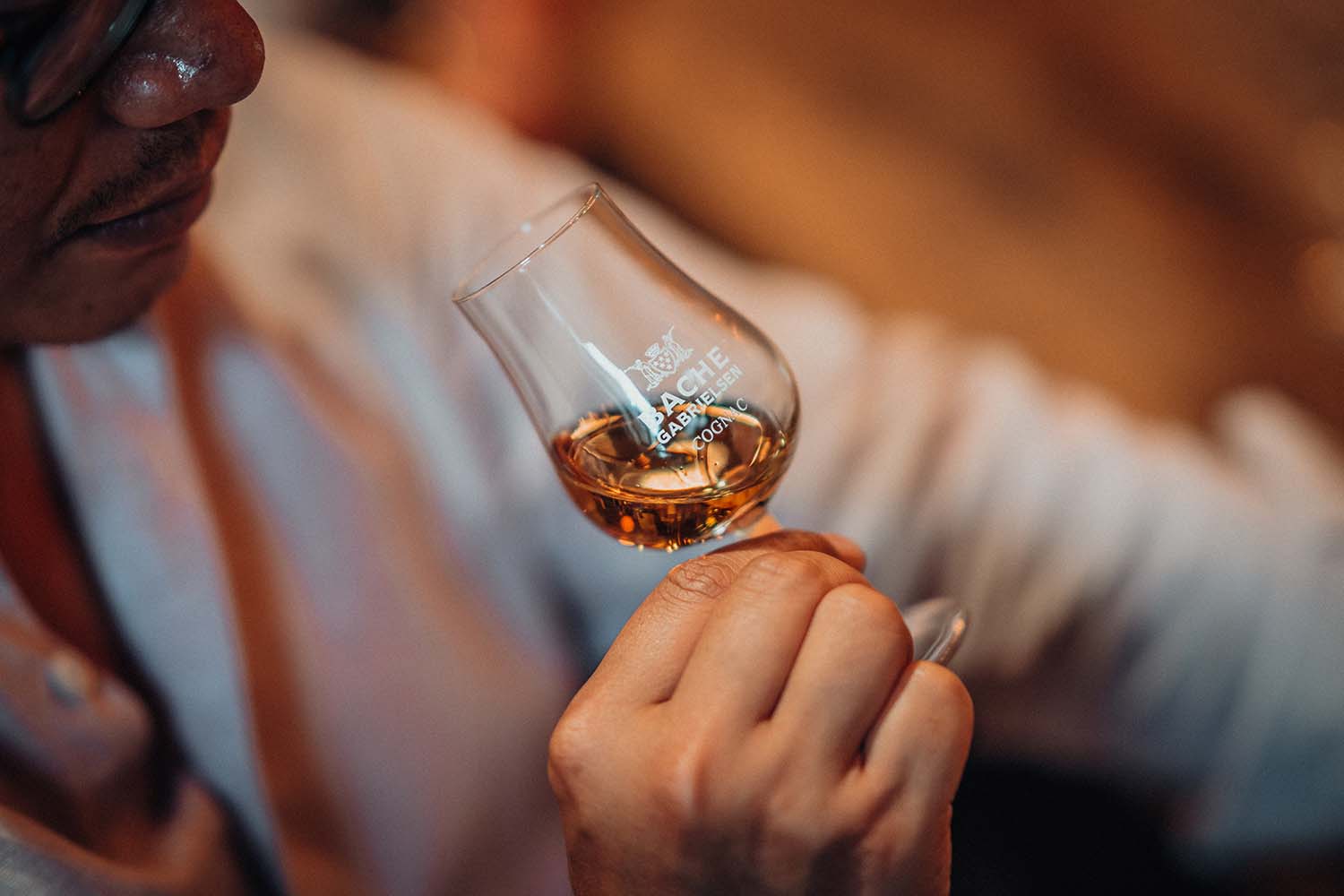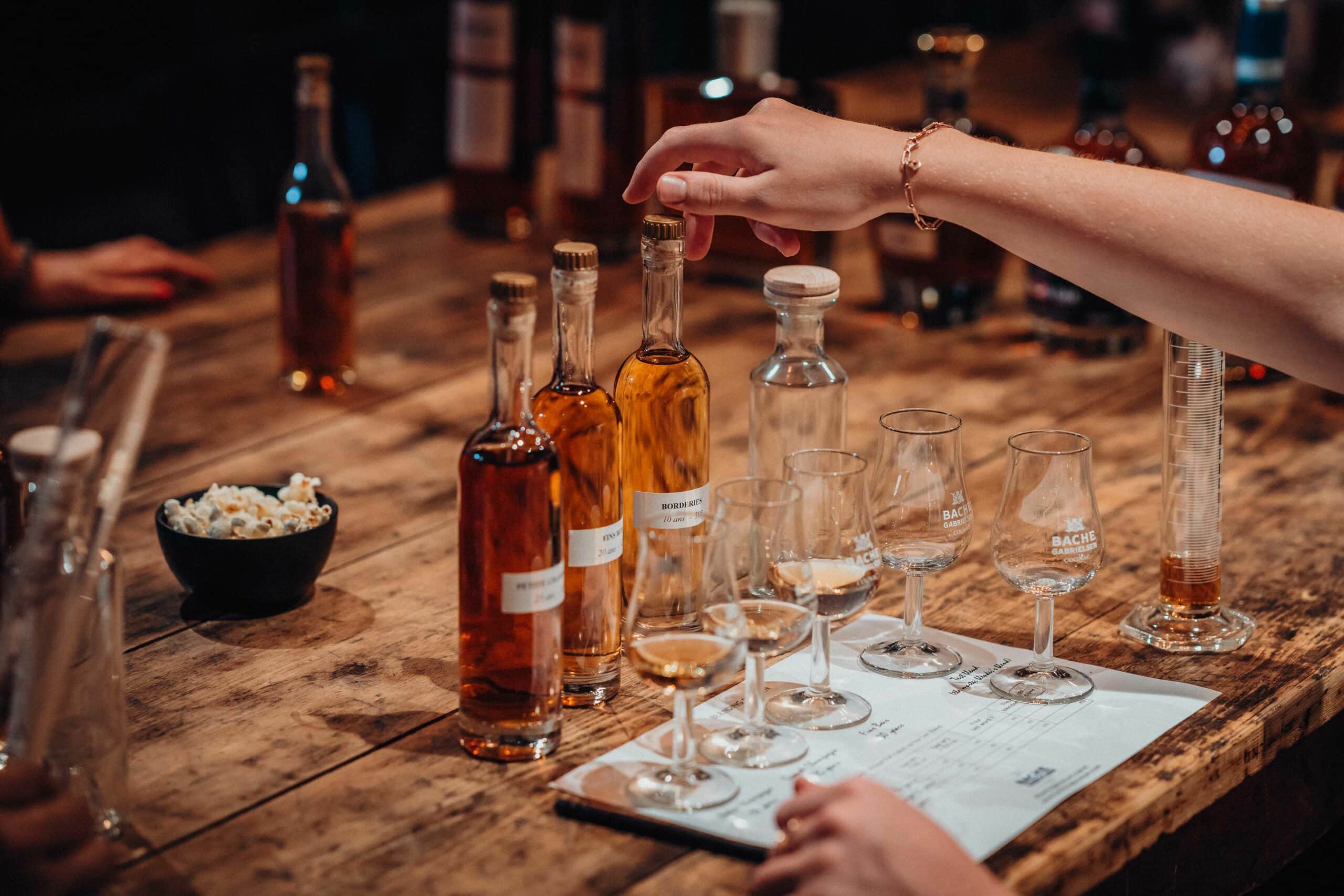 Accept the Cellar Master's challenge and try to uncover the secrets of his blend ! With this experience, Maison Bache-Gabrielsen immerses you in the exciting world of Cognac. Come and discover, through play, the diversity of our lands. A fun journey to learn about the history and origins of our Maison, the different stages of the elaboration of cognac and the hidden treasures of our aging cellar.
This unique experience will allow you to step into the shoes of the Cellar Master: take up the challenge and try to recompose the blend created by Jean-Philippe Bergier. We will guide you in the discovery of the terroirs and
their aromas through tasting. Then, make way for creativity, leave with your own 20cl blend.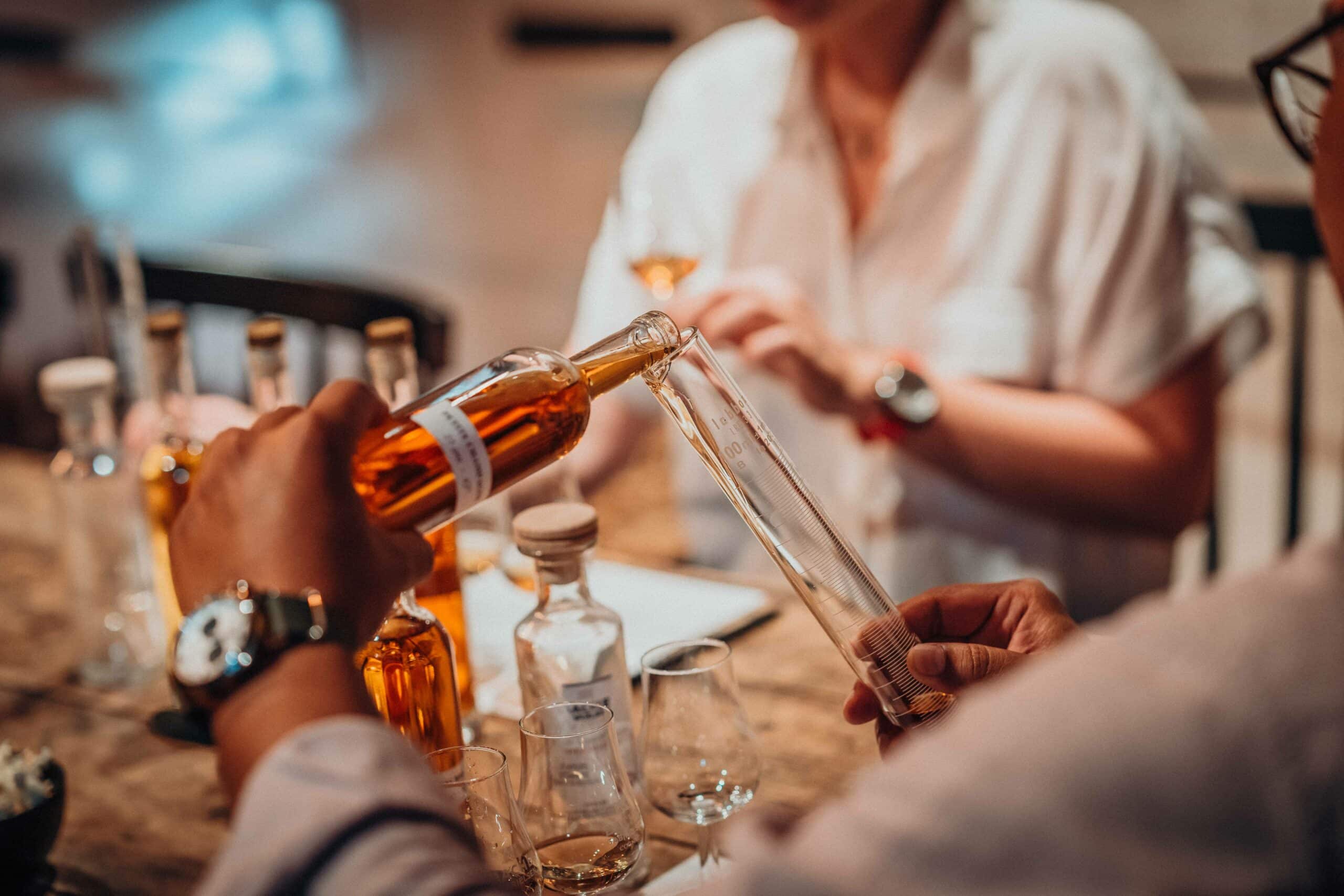 Monday–Thursday: 9.00am–6.00pm
Friday : 9.00 am – 5.00 pm
Midday closing time: 12.30pm–1.30pm
Pass the front door, follow the corridor and you're there… Welcome to our Shop! A wide selection awaits you : Cognac, Pineau des Charentes and other spirits too.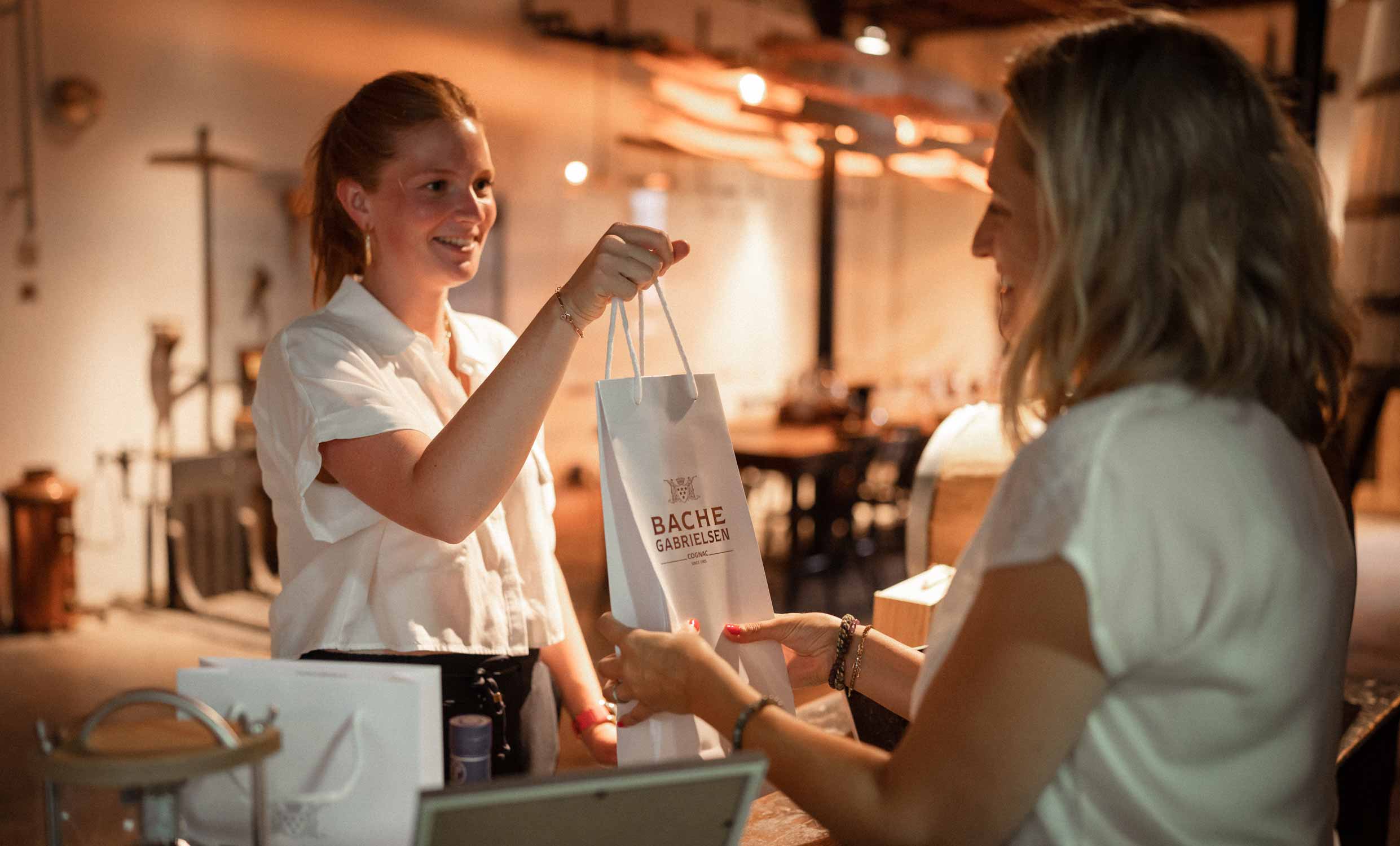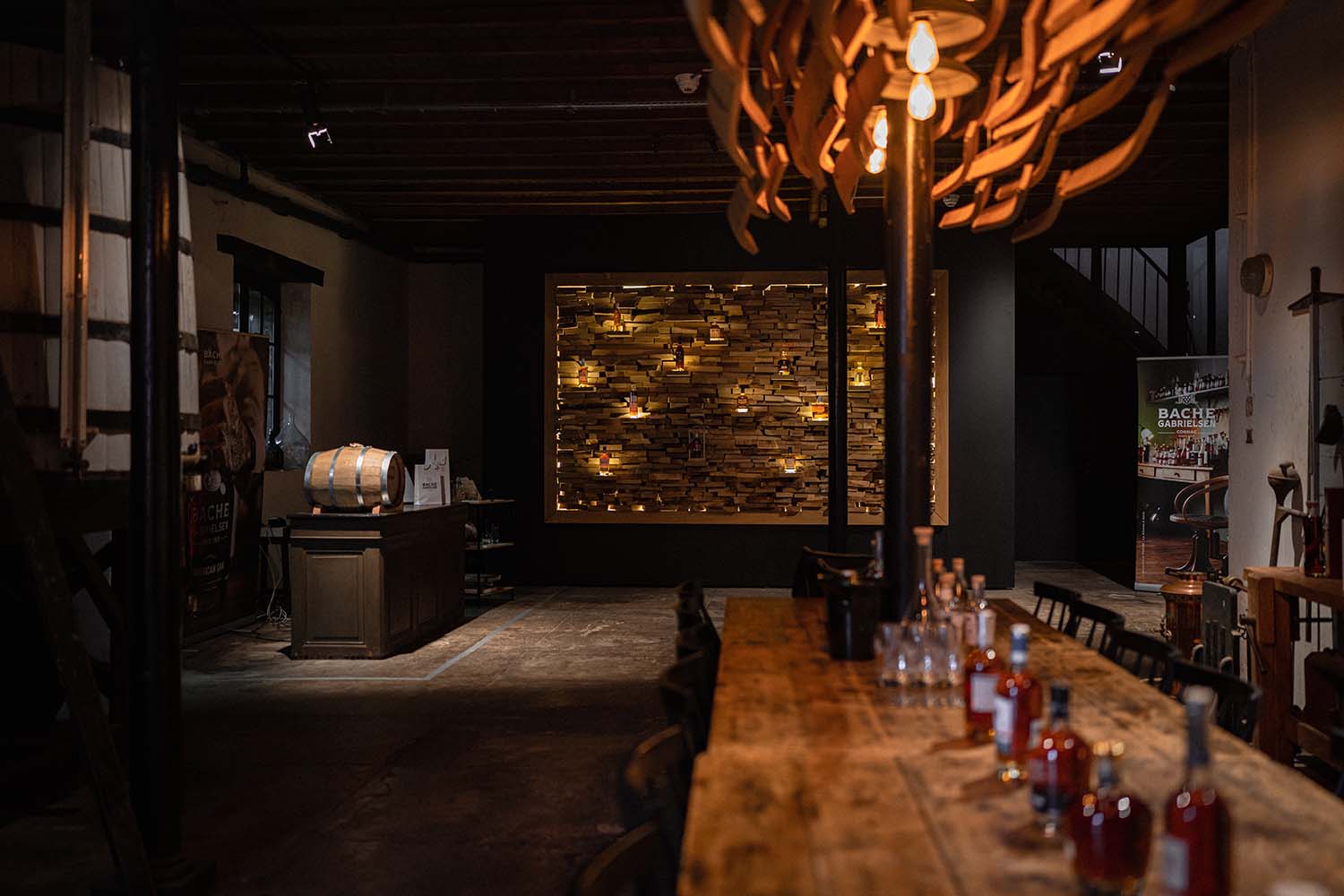 Whatever your budget or the amount of bottles you would like, we are here to advise you. Spirit(ual) Guide is our mission !  
Hidden away in our historic cellar, various small casks are ageing. Have you heard of this unique program in Cognac, the PRIVATE cognac CASK?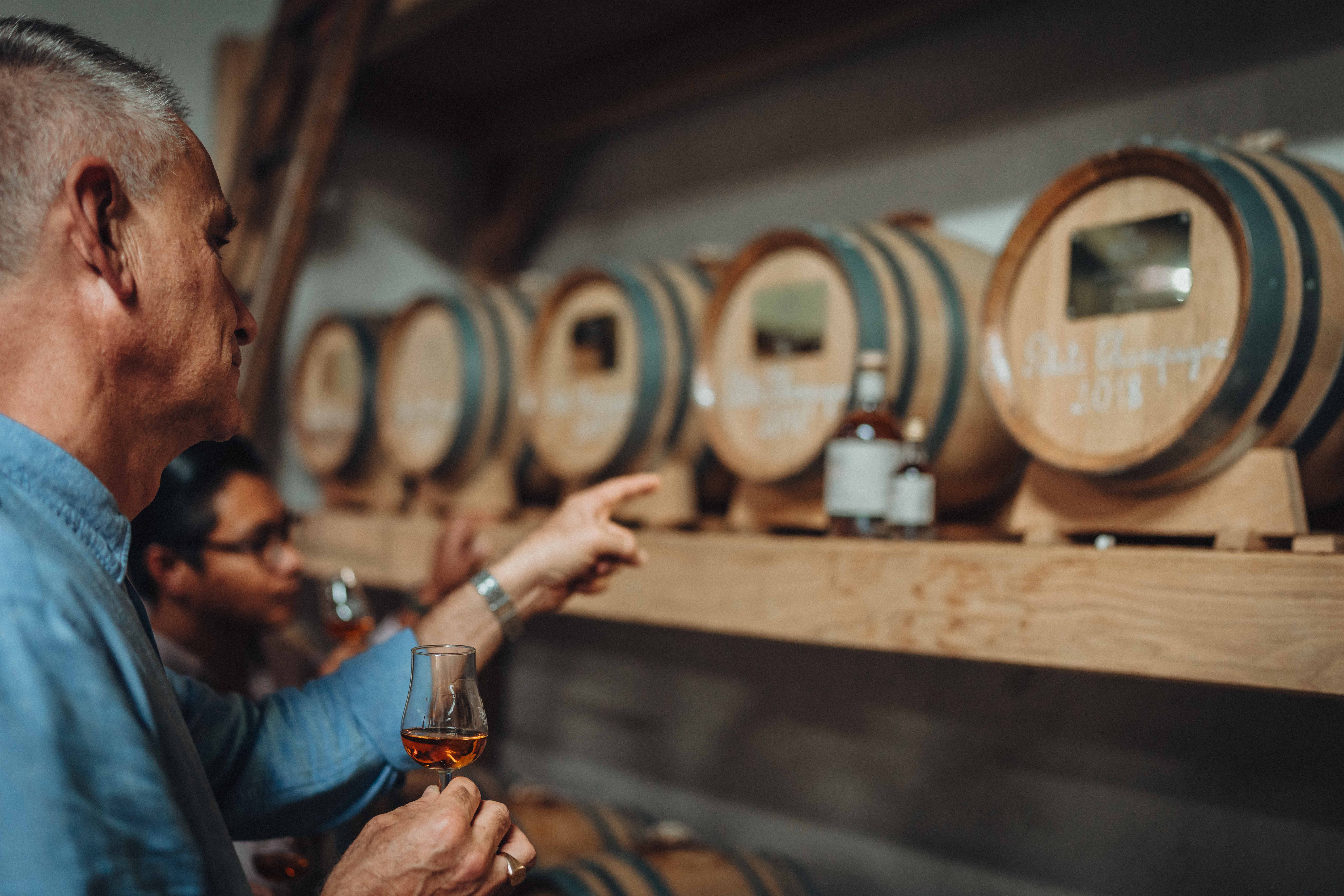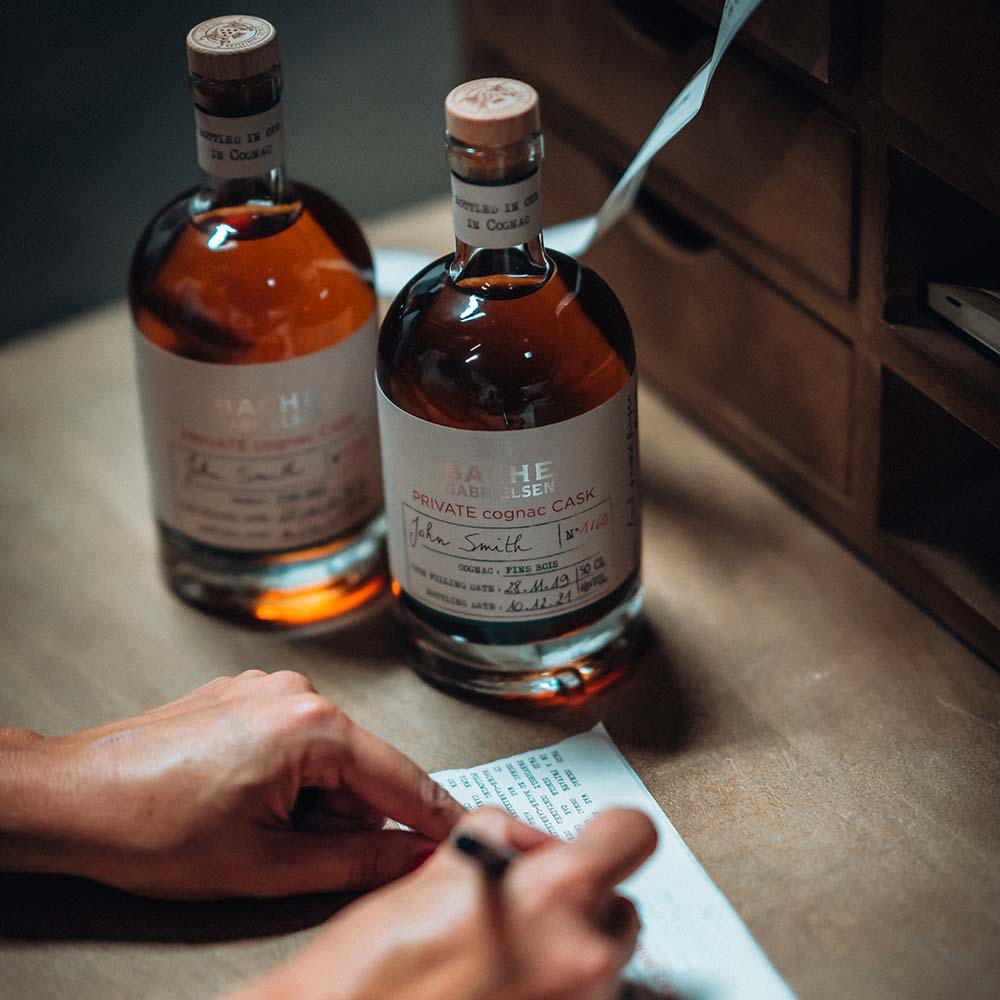 We will open the doors to our cellar, let you discover these private casks and explain the whole process to you, in case you decide to give it a go!
Fill out the form below to request a visit.
You will receive a booking confirmation by e-mail.
Getting to Bache-Gabrielsen !
You will find us at 5 Rue Louis Dominique, 16100 Cognac 
It is a 10 min walk from city centre (Place François 1er) !