First of all, it is essential to tell the difference between finishing and double maturation.
Finishing is generally a quick stage at the end of the ageing process that adds a special, supplementary touch tothe spirit's aromatic palette.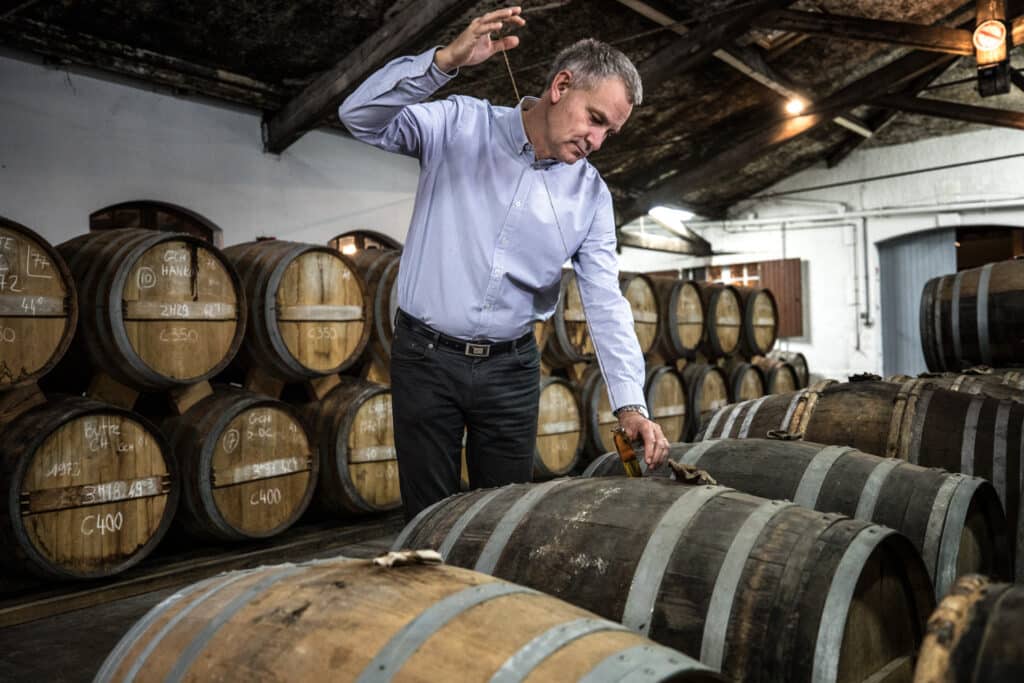 The Finishing process
This process is used a lot in the world of whisky. Casks of sherry, Porto and wines from all over the world will receive, during a few weeks or a few months, the alcohol that had previously been aged in the original cask. We can often seeon the labels of our Scottish colleagues: "aged in bourbon casks, finished in cognac casks" or "matured in bourbon casks, finished in sherry casks" … This method is very common nowadays.
The very first Scottish distillery to try the finishing experience was Glenmorangie, currently owned by the group LVMH, in the 90s. They started with three "Wood Finish" qualities: Madeira, Porto and Sherry.
Then followed the Double Wood of the Balvenie distillery. Many other distilleries followed on its heels and popularizedthe finishing process with aficionados and the general public.
There is also an economical interest in using this practice. Indeed, a second-hand cask that has already contained some wine or another spirit is three to four times cheaper than a new one… An interesting point for the distilleries!
From an organoleptic point of view, it is OK to have doubts about the finishing process. Sometimes the original whisky can suffocate a little from the aromas brought by the finishing cask. However, this practice has evidently allowed the whisky spirits' category to offer to the consumers a multitude of expressions, favoring the desire to discover and compare. It has also created the perfect conditions for a positive dynamic among the brands.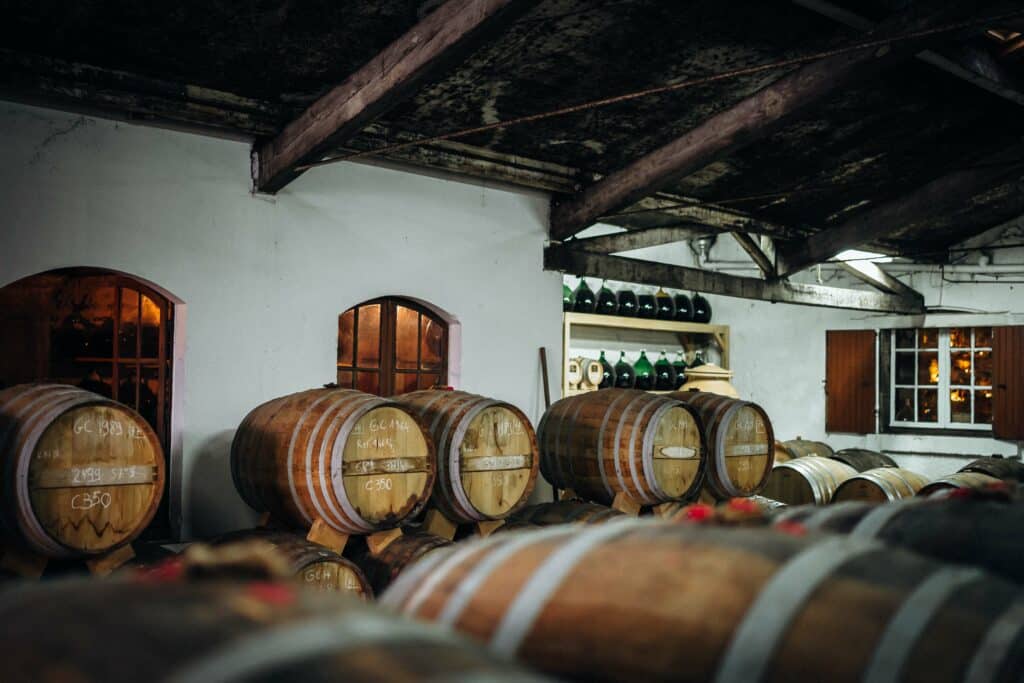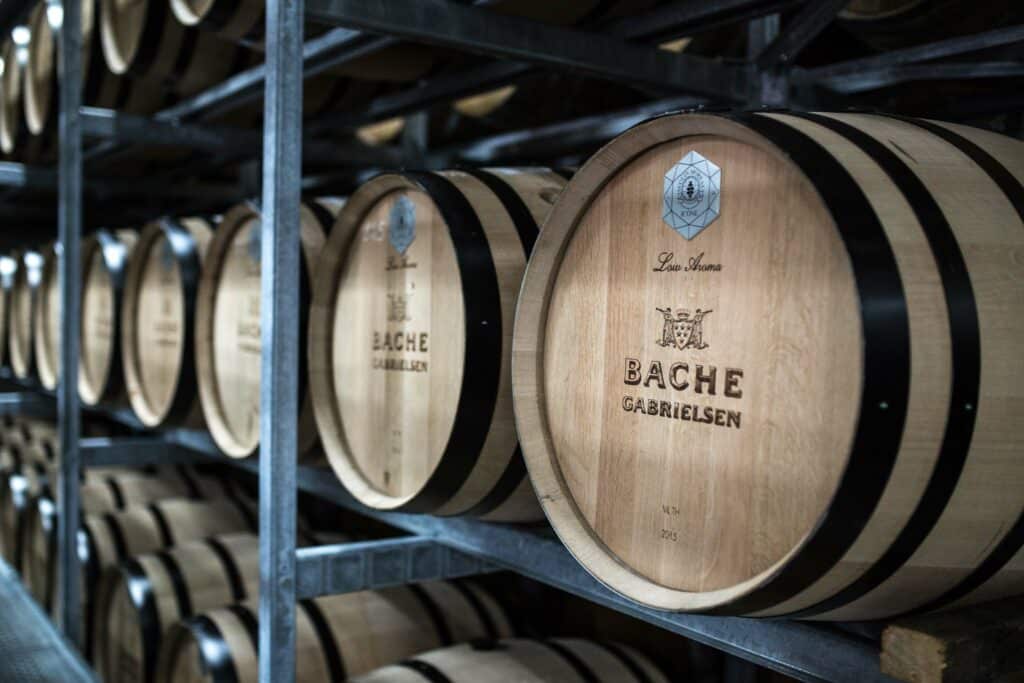 The Double Maturation process
But here, we are going to talk more specifically about the double maturation process. An ageing process that takes place for a similar duration (but not necessarily equal) in two different types of casks. At Bache-Gabrielsen we used this method to create of our "American Oak", a cognac that is the result of a double maturation: a first ageing period in French oak casks (Quercus patræe) and a second one in new American oak casks (Quercus Alba).
Thanks to this double maturation, the major assets of these two types of oak are combined. And here I will quote the perfect description made by our cellar master, Jean-Philippe Bergier : " the French oak is very rich in tannins but relatively poor in aromas, whereas the American oak is an aromatic bomb but low in tannins. The combination of both oaks makes it a one-of-a-kind cognac."
In terms of cooperage, a light heating, as opposed to the "crocodile" heating known in the world of bourbon, will support this double maturation. This will respect the eau-de-vie and ensure a very aromatic result (thank you whisky-lactones !) along with a tannic structure.
Double maturation by Bache-Gabrielsen
Very "gourmand", the American Oak is a perfect crossover for spirit-lovers who want to discover the sometimes-impressive world of cognac. And its versatility (on ice, in cocktails, as a digestive, etc.) makes it a perfect option for a moment of spirituous conviviality!
The double maturation can also be considered with different woods, other than oak, but not for cognac.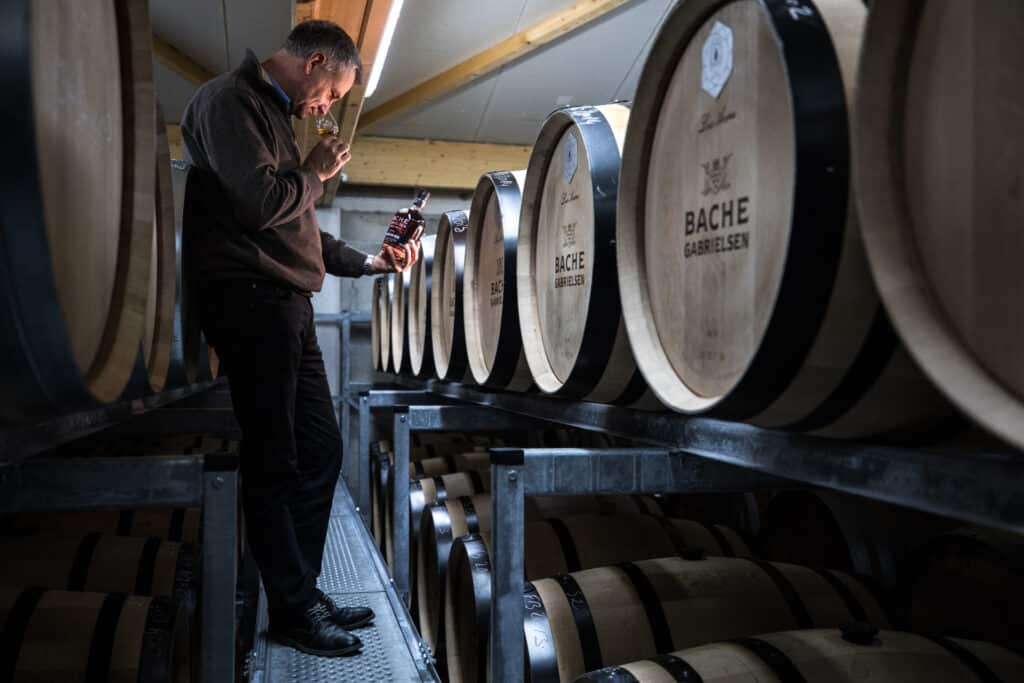 It is easy to understand that a category, while respecting its fundamentals, can only live thanks to its diversity. Thiscan only be done if we let enough asperities into the rules of our designation (the liberty to choose the type of oak for the ageing is one of them) and allow each Maison to express its uniqueness and its reason for being.
Next post
PUT YOURSELF IN THE SHOES
OF THE CELLAR MASTER