Boisterous child of the Bache-Gabrielsen family, "AMERICAN OAK" is a unique cognac, distinct in taste, a line breaker !
Perfect example of the values of Maison Bache-Gabrielsen – tradition, passion et innovation -, American Oak is the first cognac to have been aged in American oak casks. Unique, it is the result of a double maturation with an ageing of several years in French oak casks ( the Limousin oak), combined with a minimum of six months in new American oak casks (the Alba oak).
#bold #pioneer #confident #free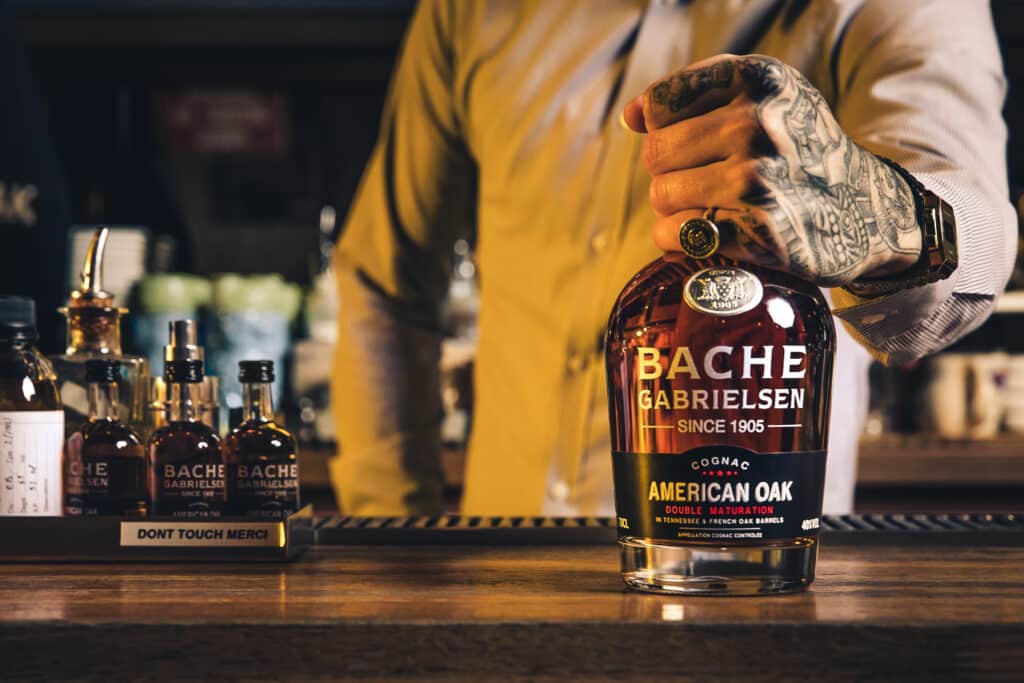 AMERICAN OAK : invitation to a journey 
The power of the American oak from Tennessee balances the elegance of the French oak from Limousin, and gives the product a very distinct personality. This cognac with delicate exotic fruits aromas, such as coconut and pineapple, offers a very "gourmand" and fruity result, also due to the vanilla and cocoa hints. 
Our recommandation for a great "apéro" combo : our American Oak & a sweet and savory aperitif board !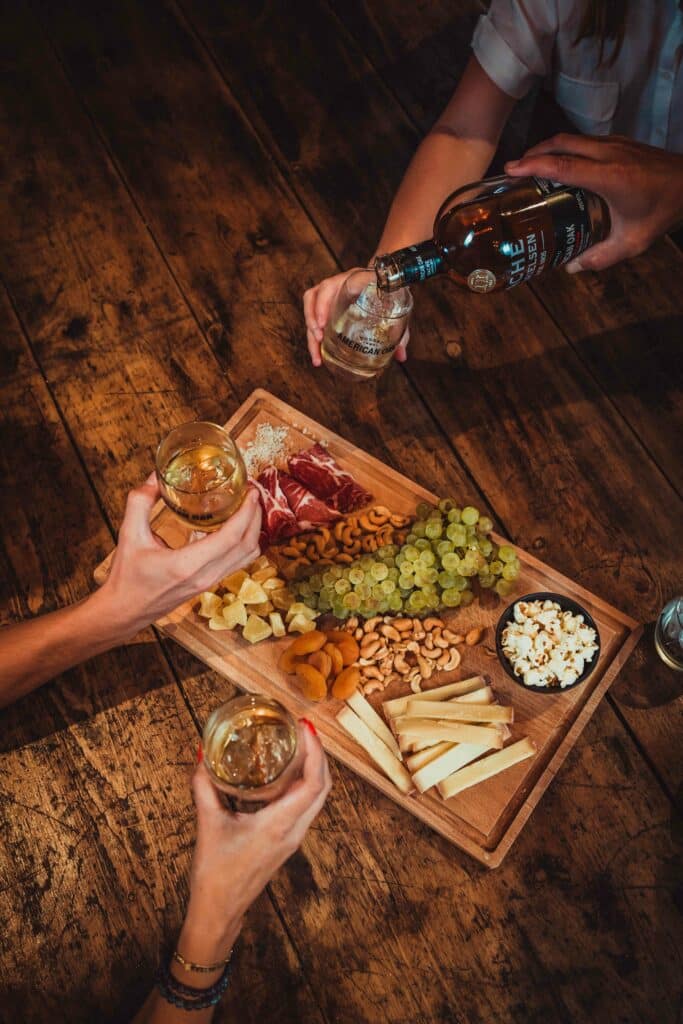 AMERICAN OAK in every shape and form
Served on its own at room temperature, « on the rocks » with some ice cubes, or lengthened with a mixer or a cocktail, the American Oak can adapt itself to your favorite way of consuming cognac.
Several ideas of « American Oak » cocktails by Bache-Gabrielsen : 
AMERICAN OAK on the podiums !
Since its creation, this cognac has been presented to many competitions all over the world. It has been rewarded many times. Since 2016, the American Oak has crossed the Atlantic ocean, from the United States to France, passing through the UK.
Cognac Masters Drinks Business, Ultimate Spirits Challenge, San Francisco Wold Spirits Competition, New-York International Spirits Competition, Consumer Choice Awards, Bartender Spirit Awards, Spirits Innovation Awards… The list is long !
AMERICAN OAK created the buzz…
Since its launch, cognac American Oak is the subject of many press articles. In French, in English, in Norwegian…it has definitely created a buzz ! 
"American Oak Cognac, a generous, velvety bottling"
"A cognac reminiscent of Tennessee"

"An explosion of fruity and ultra gourmand flavours"
"The result in a word : smoothness"
"We should have dared, they did it very successfully"

"A fruity and very gourmand sensation"
"A creative agitation captured the vineyard of Cognac, and it gives surprising and charming results"
Aurélia, communication and marketing apprentice
Next post
IN MEMORY OF THOMAS BACHE-GABRIELSEN, FOUNDER OF THE MAISON